Electronic cigarette lighter Mosfet
YZPST-80N03
VDSS 30V

RDS(ON) 4mΩ(max.)@ VGS=10V

RDS(ON) 6mΩ(max.)@ VGS=4.5V

ID 100A

Description

DFN5X6-8L

YZPST 80N03 uses advanced Trench technology and designs to provide excellent RDS(ON) with low gate charge. This device is suitable for use in PWM, load switching and general purpose applications.

Applications

Features

■ Lithium-Ion Secondary Batteries

■ Load Switch

■ DC-DC converters and Off-line UPS

■ Low On-Resistance

■ Low Input Capacitance

■ Low Miller Charge

■ Low Input / Output Leakage
Absolute Maximum Ratings (TA=25°C unless otherwise noted)

Parameter

Symbol

Value

Unit

Drain-Source Voltage

VDSS

30V

V

Gate-Source Voltage

VGSS

±20V

V

Drain Current-Continuous @ TC=25℃ NOTE1, 6

ID

100

A

Drain Current-Continuous @ TC=100℃ NOTE1, 6

80

A

Drain Current-Continuous @ TA=25℃ NOTE1

ID

20

A

Drain Current-Continuous @ TA=100℃ NOTE1

15

A

Drain Current-Pulsed NOTE 2

IDM

216

A

Avalanche Current

IAS

53.8

A

Avalanche Energy NOTE 3

EAS

144.7

mJ

Maximum Power Dissipation @ TC=25℃ NOTE4

PD

69

W

Maximum Power Dissipation @ TA=25℃ NOTE4

2

W

Storage Temperature Range

TSTG

-55 to 150°C

°C

Operating Junction Temperature Range

TJ

-55 to 150°C

°C
Thermal Resistance Ratings

Parameter

Symbol

Conditions

Min.

Typ.

Max.

Unit

Maximum Junction-to-Ambient NOTE1

RθJA

Steady State

-

-

62

°C/W

Maximum Junction-to-Case NOTE1

RθJC

Steady State

-

-

1.8

°C/W
Electrical Characteristics(TJ=25°C unless otherwise noted)

Parameter

Symbol

Conditions

Min.

Typ.

Max.

Unit

OFF CHARACTERISTICS

Drain-Source Breakdown Voltage

BVDSS

VGS=0V , IDS=250uA

30

-

-

V

Zero Gate Voltage Drain Current

IDSS

VDS=24V, VGS=0V

-

-

1

uA

Gate-Source Leakage Current

IGSS

VGS=±20V , VDS=0V

-

-

±100

nA

ON CHARACTERISTICS

Gate Threshold Voltage

VGS(TH)

VGS=VDS, IDS=250uA

1.2

-

2.5

V

Drain-Source On-Resistance NOTE2

RDS(ON)

VGS=10V , IDS=30A

-

-

4

mΩ

VGS=4.5V , IDS=20A

-

-

6

mΩ

Forward Transconductance

gfs

VDS=5V , ID=30A

-

26.5

-

S

Gate Resistance

Rg

VDS=0V , VGS=0V , f=1MHz

-

1.4

-

Ω

DYNAMIC CHARACTERISTICS

Input Capacitance

Ciss

VDS=15V, VGS=0V, f=1MHz

-

3080

-

pF

Output Capacitance

Coss

-

410

-

Reverse Transfer Capacitance

Crss

-

316

-

SWITCHING CHARACTERISTICS

Turn-On Delay Time

Td(on)

VDS=15V, VGS=10V, ID=15A , RGEM=3.3Ω

-

9.6

-

ns

Rise Time

tr

-

20.8

-

Turn-Off Delay Time

Td(off)

-

58

-

Fall Time

tf

-

16

-

Total Gate Charge at 4.5V

Qg

VDS=15V, IDS=15A, VGS=4.5V

-

32

-

nC

Gate to Source Gate Charge

Qgs

-

9.1

-

Gate to Drain "Miller" Charge

Qgd

-

12.2

-

SWITCHING CHARACTERISTICS

Drain-Source Diode Forward Voltage 2

VSD

VGS=0V, IS=1A

-

-

1.0

V

Continuous Source Current NOTE1, 5

IS

VG=VD=0V , Force Current

-

-

100

A

Pulsed Source Current NOTE2,5

ISM

-

-

216

A
Notes:
1. The data tested by surface mounted on a 1 inch2 FR-4 board with 2OZ copper.
2. The data tested by pulsed , pulse width ≦ 300us , duty cycle ≦ 2%
3. The EAS data shows Max. rating. The test condition is VDD=25V, VGS=10V, L=0.1mH,IAS=53.8A
4. The power dissipation is limited by 175℃ junction temperature
5. The data is theoretically the same as ID and IDM, in real applications, should be limited by total power dissipation.
6. Package limitation current is 85A.wer dissipation.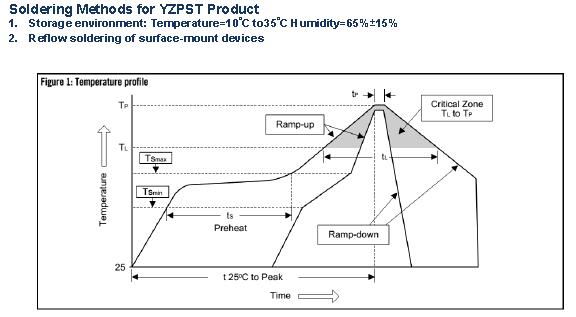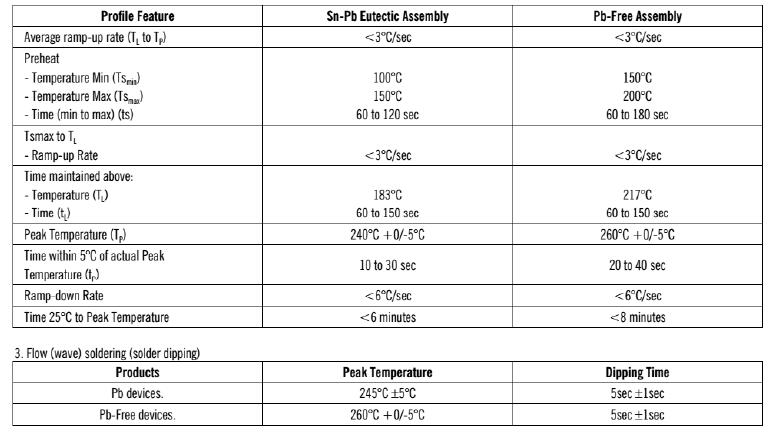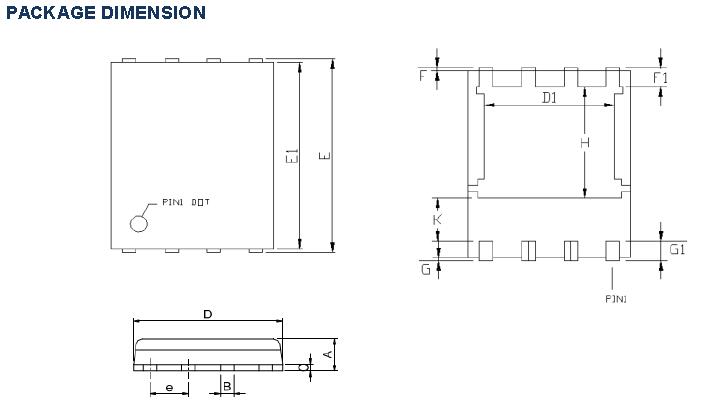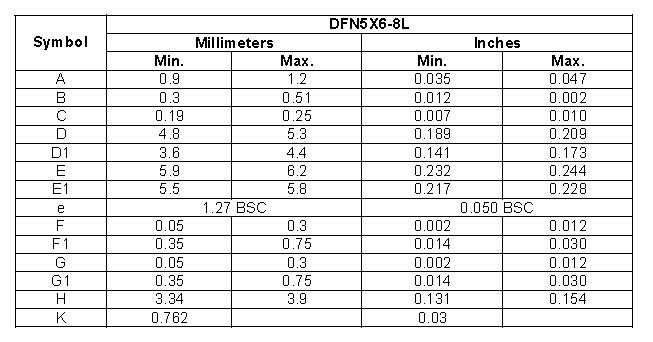 Looking for ideal Electronic Mosfet 80N03 Manufacturer & supplier ? We have a wide selection at great prices to help you get creative. All the Cigarette Lighter Mosfet are quality guaranteed. We are China Origin Factory of 30V Cigarette Lighter Mosfet. If you have any question, please feel free to contact us.
Product Categories : Semiconductor Plastic Package > Silicon Transistor